Ljubljana Botanic Garden is the oldest Slovene cultural, scientific and educational institution. It was founded in 1810, the time of the Illyrian Provinces, as a garden of native flora and a section of the Central School (École Centrale). It was planned by Franc Hladnik, who was also its first director. The Garden grounds originally covered 33 ares. Thanks to Hladnik and his connections with the Austrian botanists, the Garden was not closed down after the restitution of Austrian sovereignty. After 1822 it was enlarged for about 16 ares and surrounded with a wall. Hladnik continued in the director post until 1834 when the management of the Garden was taken over by J.N. Biatzovsky. At that time, the Garden was again enlarged. A pupil of Hladnik, Andrej Fleischman, successfully managed the Garden from 1850 to 1867. His work "Übersicht der Flora Krains" (An Outline of Carniolan Flora) was published in 1844.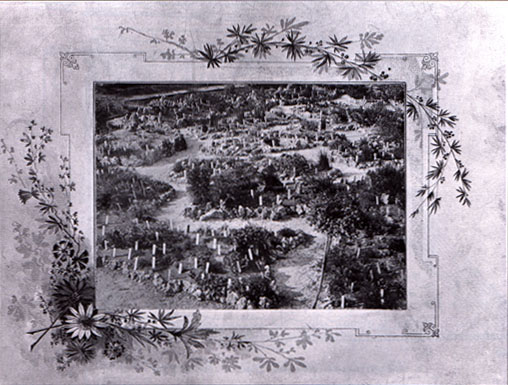 A renaissance of the Garden began under the management of Alfonz Paulin in 1886. Three years later, in 1889, he began to issue a yearly seed index (Index Seminum), which he distributed to similar institutions all over the world. His remarkable herbarium Flora Exsiccata Carniolica was being published in the period between 1901 and 1936. Another remarkable figure to be mentioned is Franc Juvan, a gardener and Paulin's pupil who worked in the Garden for 64 years. Since 1920, the Garden has been a part of the University of Ljubljana founded in 1919.
In 1946, after World War II, the management of the Garden passed into the hands of Jože Lazar who enlarged the Garden to 2.35 ha and built a greenhouse. He was succeeded by Vinko Strgar (1967-1992) who continued Lazar's work and also established connections with numerous similar institutions abroad.
Due to the widening a nearby road, the Garden was later reduced to 2 ha. As a result, a final decision was made to lay out a new garden below Rožnik, as a part of the Biological Centre facing the Zoo. The plan, however, has not been carried out yet. Since 1991, the existing Garden enjoys the protection as a monument of landscape gardening. A valuable example of our cultural heritage, it will continue in this role also in the future.
In year 2010 was built new tropical glasshouse.