The spring is slightly coming and nature starts to wake up! And among first flowers which are bringing spring joy to us are certainly snowdrops. Slovenia is country where they can be found almost everywhere, even in our capital Ljubljana! Also our Botanic Garden can be fully covered with them! Therefore University Botanic Gardens Ljubljana is preparing for you a Snowdrops Festival, where you will see the snowdrop collection of the Garden, you will participate at the lectures, snowdrop exhibitions and you could go to field excursion on Galanthus nivalis localities.
Co-financed by City Ljubljana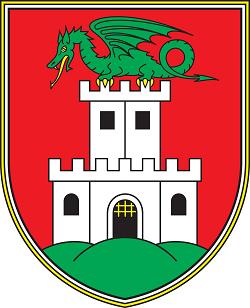 SCHEDULE OF THE FESTIVAL: the first weekend 3-5 March in 2017
Friday 3. 3. 2017
- 9:00 – 17:00 Snowdrops sales exhibition
- 10:00 Opening of the exhibition ''Snowdrops in Laces'' and presentation of lace making
- 11:00 Presentation of snowdrops varieties collection in the Ljubljana Botanic Garden
- 12:00 Presentation of variety Galanthus nivalis Ljubljana, Nova Gorica and some others
- 13:00 Lunch
- 15:00 Ljubljana city tour
- 17:00 Lecture about snowdrops in Ljubljana and in Slovenia (lecturer dr. Jože Bavcon)
- 18.00 Lecture: Snowdrops and ethnobotany (lecturer Blanka Ravnjak MSc)
Saturday 4. 3. 2017
- 9:00 – 12:00 Exhibiton of snowdrops ilustrations (made by students of Academy of fine arts and design)
- 10:00 Lecture: Snowdrops Matt Bishop
- 11:00 Presentation of snowdrops varieties collection in the Ljubljana Botanic Garden
- 9:00 – 17:00 Snowdrops sales exhibition
- 13:00 Lunch
- 14.00 - 17:00 The excursion to the snowdrops localities in Ljubljana and its surroundings
Sunday 5. 3. 2017
- 9:00 – 18:00 excursion to Galanthus nivalis localities in Slovenia, with lunch included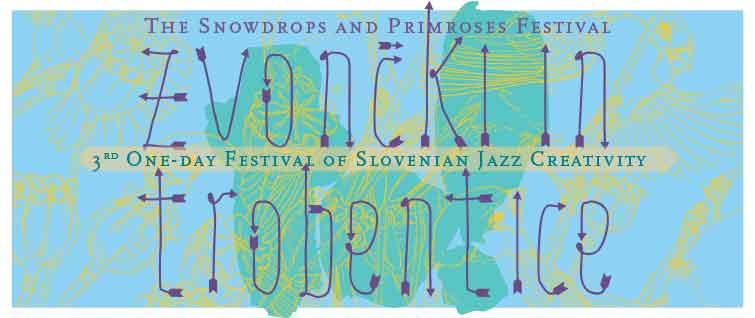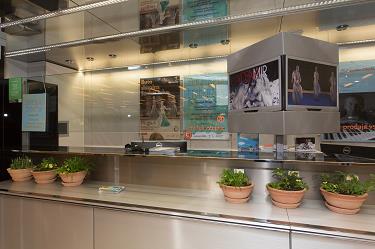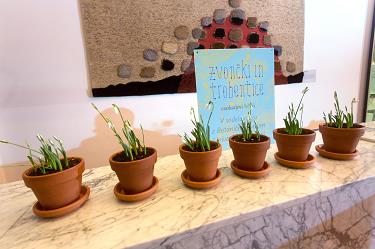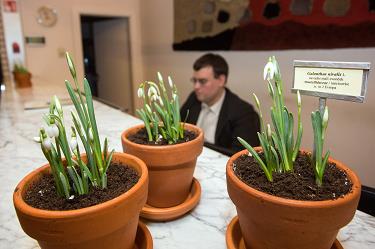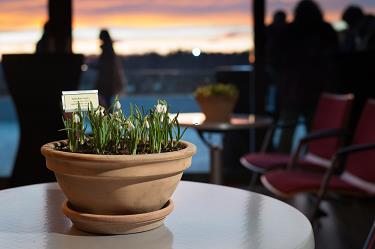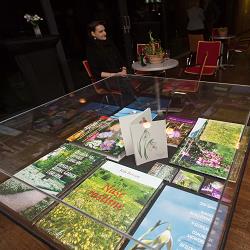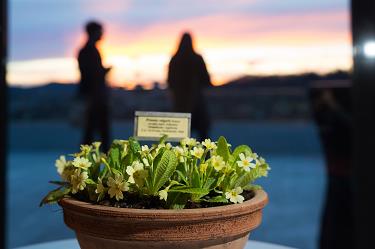 Foto: Nada Žgank, Domen Pal / Cankarjev dom
Cankarjev dom, Ljubljana, Slovenia
Tuesday Clubbing / Cankarjevi torki

TUE, 7 March
The Snowdrops and Primroses Festival
3rd One-day Festival of Slovenian Jazz Creativity
17.00
How the Provinces Co-shape the Slovenian Jazz Landscape in Relation to Ljubljana and Maribor
Round table chaired by: Miha Zadnikar
M3–4 Hall
18.00
Alchemical Playgrounds
Marko Lasič, drums, percussion; Matjaž Bajc, double bass; Mimo Cogliandro, saxophones, bass clarinet; Flavio Brumat, saxophones, flute

19.00
Kristijan Krajnčan: DrummingCellist
Kristijan Krajnčan, cello, drums
20.00
Rodrigo Amado Quartet feat. Joe McPhee, Kent Kessler & Chris Corsano (special guests)
Rodrigo Amado, tenor saxophone; Joe McPhee, alto saxophone, pocket trumpet; Kent Kessler, bass; Chris Corsano, drums
21.15
Bowrain
Tine Grgurevič aka Bowrain, piano, keyboards; Mario Babojelić, guitar; Robert Nitschke, drums
22.15
Teo Collori in Momento Cigano
Teo Collori, Metod Banko, guitar; Matija Krečič, violin; Matej Kužel, clarinet; Jan Gregorka, bass
Aimed at promoting and fostering the diversity of young jazz in Slovenia, the festival's third edition features new national and international projects and releases. The programme includes an appearance by a jazz ensemble from abroad and a round-table discussion focusing on Slovenian jazz.
Marko Lasič, bandleader of Alchemical Playgrounds, is one of the most prominent young Slovenian improvisers with a résumé listing a variety of contexts and artists, including Zlatko Kaučič and the Trus trio. The band, which thrives on an interactive agility of the members, an open-ended crew also involved in Orkester brez meja/Orchestra senza confini, will play their latest compositions. "Free improvisation combined with playful experimental approach to creation is at the heart of this project. Aiming to summon up compelling stories, in their versatile laboratory the musicians engage in potent alchemic processes (the Arabic word al-khimia means the art of transmutation), co-creating a musical narrative open to interpretation and inviting intense involvement from the listeners." (Dušan Mijanović, Odzven)
Drummer, cellist and composer Kristijan Krajnčan, one of Slovenia's most prolific and incisive young artists who has built up an enviable international reputation, is presenting his new solo project and promoting his latest release, DrummingCellist. Distilling contemporary jazz, classical, film music and other genres into complete sounding storytelling, DrummingCellist presents an exciting, fresh, daring, colourful and out of the ordinary approach. This is music that moves fiercely and gracefully across borders, beyond average, beyond the usual, beyond standard confinements, exploring possibilities of two paramount instruments with a pure and complete artistic vision of sonic discovery.
The evening with Bowrain a.k.a. pianist Tine Grgurevič, who is blazing new trails on Slovenian jazz scene and has made an international name for himself, will feature compositions from the upcoming album.
"BOWRAIN a.k.a. Tine Grgurevič makes electronic music from a genre-less perspective, touching upon traditions of modern classical and jazz, without ever really settling in any sound. Writing for dance pieces and playing jazz piano along to loops of pop-Marxist legend Slavoj Žižek philosophising on ideology, BOWRAIN isn't afraid to experiment." Subbacultcha, Amsterdam
Teo Collori in Momento Cigano play an exquisite cocktail of gypsy swing and dance-floor music. In this project the retro style is vibrantly re-imagined, enhanced by fresh original compositions evoking the vintage mood of salons, cigars, Charleston and patent-leather shoes. Momento Cigano are all academy-trained musicians famed also for being the backup band for Slovenian pop king Magnifico. In 2015, their first record, Hot Club Piran, was Album of the Year on the Muzikobala music portal, and in 2016 the band broke into the fastidious US market, releasing an album on the illustrious Lowtemp label.
The Snowdrops and Primroses Festival proudly presents Rodrigo Amado, the captivating Portuguese tenor saxophonist, and his quartet with whom he recorded This Is Our Language (Not Two), a natural extension of the similarly titled This Is Our Music and In All Languages by Ornette Coleman. Nevertheless, the legendary Coleman is just an inspiration, Amado's group, a collective of all-star individualists with living legend Joe McPhee forming the core, share dynamic chemistry and are fully equipped to convey their message. One of the finest quartets in free jazz today delivering fascinating solos and fluent collective interaction.
https://www.cd-cc.si/en/music/the-snowdrops-and-primroses-festival-12114/
CD Club, 14, 9* €
* younger than 25 and 6+ and pensioners
In cooperation with the University Botanic Gardens Ljubljana

Cankarjev dom, the central Slovenian and one of Europe's largest cultural centres, has since 1980 been enriching the cultural life of Slovenia and its capital city. A multi-arts centre, it has served as an important herald and promoter of international cultural and artistic exchange and, nationally, the connecting and creative axis of artistic and cultural events. CD is also one of Slovenia's oldest and foremost professional congress organizers.
On average, up to 400,000 people visit the centre, whose premises amount to an impressive 36,000 sq m, in some 1000 cultural and artistic performances and 200 congress events. Their contentment is the best testament to Cankarjev dom's success.