AUTOCHTHONOUS PLANTS IN THE URBAN ENVIRONMENT / SLOVENIAN SECOND MEETING OF EUROPEAN BOTANIC GARDENS CONSORTIUM WITH SYMPOSIUM, LJUBLJANA FROM 25.5. TO 29.5.2016
Today, more than half the world's population lives in cities. By 2030, it is projected that 6 in 10 people will be urban dwellers. However, conditions are poor for many people living in cities, and in recognition of this, through Sustainable Development Goal 11, the United Nations aims to make cities and human settlements inclusive, safe, resilient and sustainable.
Plants have much to do with improving the urban environment. While it is obvious that street trees and city parks beautify our cities, plants do so much more this. Street trees provide shade and cool the air, while removing harmful pollutants and filtering dust particles. They help to mitigate flood risks and purify water as well as providing a natural habitat for birds and insects. ….
Suzanne Sharrock
In 2016, Ljubljana hosted the European Consortium of Botanical Gardens for the second time. In addition to the consortium, we organised a symposium, and, in the year of the Green Capital, the theme of the symposium was not questionable. In Europe, there is an increasing trend in recognition and creation of nature within cities, as environmentalists and people themselves are giving ever-greater importance to these pieces of nature. The City of Ljubljana boasts a large number of such places. Some have already been created in history, and the spread of urban space is creating new ones. Of course, other cities follow such trends, so the symposium was an opportunity to exchange good practices and create new ideas. There were contributions from various authors, who in one way or another relate to indigenous plants in cities. This suggests that botanical gardens are very open institutions and operate outside their fences…..
Jože Blanka
Text in English
ISBN: 978-961-6822-46-6
Number of pages: 178
Size: 16,5 x 23,5 cm
Price: 15 €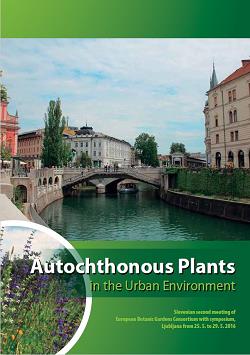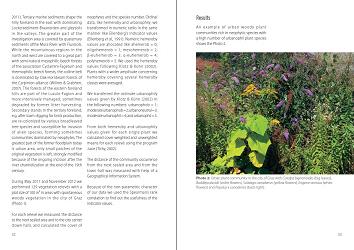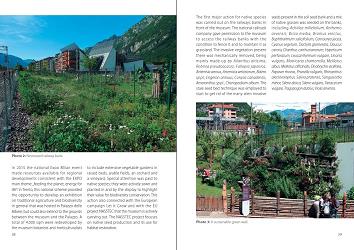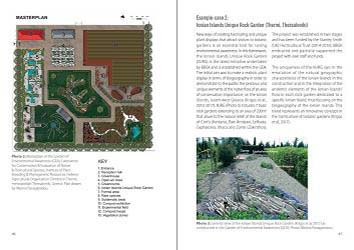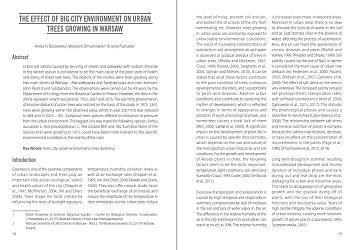 INDEX
INDEX ... 5
FOREWORD OF LJUBLJANA MAYOR ... 6
BOTANIC GARDENS AND GREEN POLICY ... 8
EUROPEAN CONSORTIUM OF BOTANIC GARDENS IN LJUBLJANA ... 10
LECTURES PROGRAMM FOR SYMPOSIUM: AUTOCHTHONOUS PLANTS IN URBAN ENVIRONMENT (LJUBLJANA, 2016) ... 13
BOTANIC GARDENS INTEGRATION INTO CITY GREEN POLICY ... 15
URBANOPHILY – A USEFUL PLANT INDICATOR VALUE IN URBAN ECOLOGY THE EXAMPLE OF GRAZ, AUSTRIA ... 29
NATIVE PLANT DISPLAYS AT MUSE, TRENTO, ITALY ... 37
HORTICULTURE AND LANDSCAPING WITH GREEK NATIVE PLANTS IN URBANISED AREAS: THE EXPERIENCE OF THE BALKAN BOTANIC GARDEN OF KROUSSIA, NORTHERN GREECE ... 43
GREEN ROOFING WITH NATIVE SPECIES: ALTERNATIVE URBAN LANDSCAPE AREAS TO ENHANCE WATER USE AND SUSTAINABILITY IN MEDITERRANEAN CONDITIONS ... 59
THE EFFECT OF BIG CITY ENVIRONMENT ON URBAN TREES GROWING IN WARSAW ... 78
GREEN WALLS AS A NATURAL DISPLAY WINDOW ... 88
SUBJECT INDEX ... 100